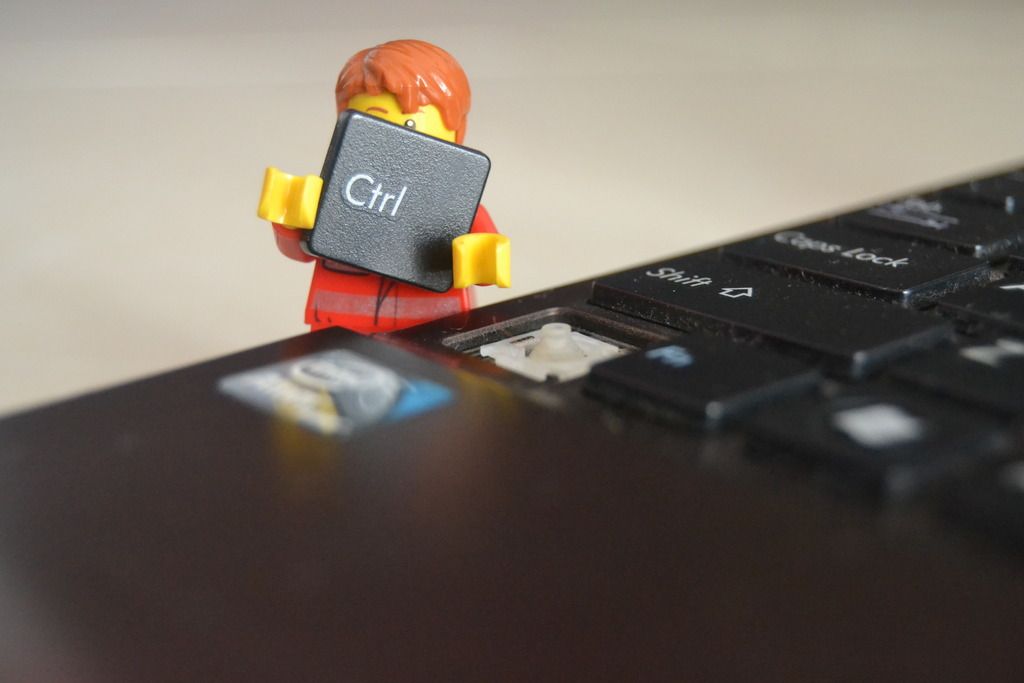 Everywhere you look there's bound to be someone with a phone or a tablet in their hand, from the parents with their smartphone all the way down to the toddler that has a tablet with the silicone protective case on it. We live in a time where that's the norm, I've seen kids as young as 6 with smartphones (Not sure why as they aren't going anywhere alone..but I digress). At the beginning of this school year, my son's school had a Google Chromebook on the supply list, no paper, no pencil just the Chromebook. So technology has always been apart of education, I took keyboarding in high school and we also had computer education in the school. But now it's really apart of the everyday all day while they learn. But here are some tips to help keep an eye on what they do.
Microsoft Family
By now you should have updated your Windows machine to Windows 10 (
it was free for a year people)
or at the very least Windows 8. If you have one of these, you can use a feature called
Microsoft Family
to monitor what your kids are doing online (
this includes activity and blocking of certain sites)
and even manage screen time. This also works on the Xbox and Windows Phones. Now you do have to have a Microsoft account and so does your child but that's really all. So you can see the sites they've visited and after certain hours, you can have it so they can't use it. My son has definitely become a bit of a screen zombie so this helps. But it also let's me see what he's doing online. I really just want him to be a kid for as long as he can and make sure he's not overexposed.
But what if my child has a Google Chromebook?
Gmail user's this one is for you! If your little scholar (
like mine)
has a Chromebook for school then there's a way to add them as a
supervised user
. It's exactly what it sounds like, you can supervise what they do. The trick with this is during the initial setup of the Chromebook, you have to login with your gmail account to designate your account as the owner and your child as the supervised user. I had to reset my sons's Chromebook after I discovered this. This feature doesn't control screen time or anything but allows me to see what sites he visits, and if I deem necessary I can block certain sites. You can manage this from a dashboard so you don't have to be logged into the Chromebook to make changes.
How to Enable Supervised Users
Part 1
·

Sign in to your Chromebook.
·

Click the status area where your account photo appears.
·

In the "People" section, click Manage other users.

Check the box next to "Enable supervised users."
Part 2
·

Click the status area where your account photo appears, then click Sign out.
·

On the sign-in screen, click More More and then Add supervised user.
·

Click Create supervised user.
·

Select the account that will manage the supervised user.
·

Enter the account password and click Next.
·

Choose a name, password, and photo.
·

Optional: If you already created a supervised user and want to use those settings, click Import an existing supervised user.
·

You'll see a message confirming that the user was created. Click Got it.
The most common device for children…the iPad
Now my son rarely gets to play with my iPad even though he's older, but alot of times people give the smaller ones their iPad or iPhone to keep them occupied with the games. I don't know if you've seen a toddler with a tablet or phone but most toddlers know how to work one better than some adults. But they don't necessarily understand what they are doing. Alot of apps, and I do mean alot often are free but have in-app purchases, and I've seen where it'll pop up and say purchase "x,y,z" to level up in a game. Now as an adult I know that I don't want to spend real world money in an app. Kids don't understand that, and especially little ones. Today a news report came up *again* about a parent ending up with a huge bill because of in-app purchases they didn't know their kids were making. So here is how you prevent that, because it's not that hard.
There are restrictions/safegaurds you can place on your iTunes account. First enable your password for all in-app purchases. This can be done under Settings–>General–>iTunes & App Store–>Password settings. So anytime your child is using the iPad (and it's more than likely linked to your iTunes account as they can't have their own with no credit card).
You can go a step further and disable purchases all together by going to Settings–>General–>Restrictions. Here you can fully enable restrictions, down to what apps they can use and disable in-app purchases all together. This also includes what content is allowed. Make sure to check what is enabled and disabled if you go this route.
Just trying to not hear this news report again about is the parent responsible for the bill…you kind of are, you are responsible what your child has access to you can't put that on Apple when the tools are there to prevent it.
The Internet really is the world's biggest party and doesn't check ID when kids go to sites, so I hope this was helpful.
~ChicDivaGeek