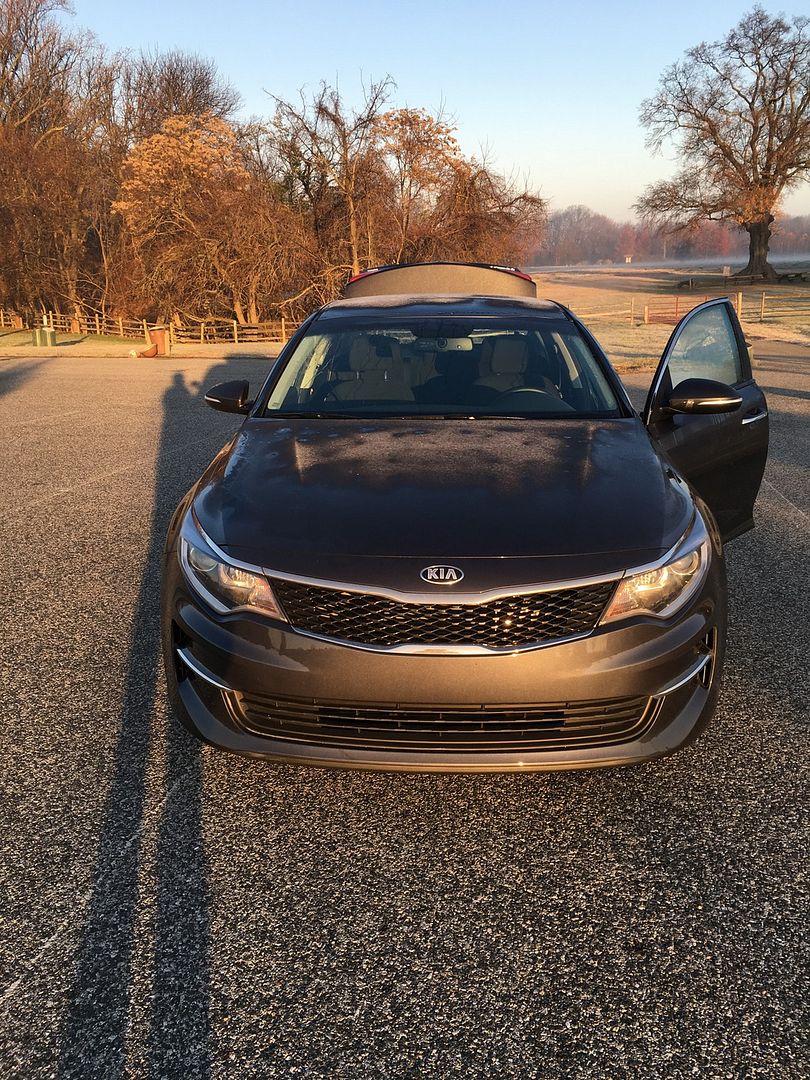 2016 Kia Optima LX in Platinum Graphite
You're familiar with Kia right? You've seen the commercials with the dancing hamsters, and they even have NBA baller Blake Griffin in their commercials. Now that I think about it, he's in the commercial for the Kia Optima. I had a chance to test the
2016 Kia Optima LX Turbo
recently and l have a completely new outlook on the Kia brand!
It's always a switch up for me since I drive a compact SUV very used to sitting up but I felt comfortable from the moment I got into this car. I opened the door and I heard music…no seriously, the car plays welcome music when you sit down in it (it also plays it when you turn the engine off). The push button ignition made it quick and easy to get going, oh and did I mention that the power front seats both automatically adjust, so once I set it, each time I got in the car it would adjust to my perfectly tuned setting and when you turn the car off, it moves back to the original position.
Now that I had gotten into the car and actually started it up, the 8″ touch screen display takes center stage. I can easily access the settings, built-in navigational system, and the most important part of a pleasant ride, the music. The Kia Optima LX Turbo comes with FM/AM radio, CD player, Sirius XM satellite radio, as well as auxiliary connection to play MP3 or connect your phone. You can connect your phone via Bluetooth as well.
The Kia Optima LX also has wifi-connectivity, that is the ability to connect to wifi networks. This was a pleasant surprise. Another convenience feature that I liked was that there were not only one but TWO power connections up front right beside the auxiliary connection and the USB port. With the weather jumping around the way it has been up here, the dual climate control helped out as well.
The 1.6L Turbo engine, to be a 4-cylinder provided quick acceleration and a smooth ride through the nightmare traffic in the DC area. But with all that power there are tons of safety features, dual front advanced airbags, knee airbags, full curtain side airbags, even a driver's knee airbag. There's also a rearview backup camera as well as rear parking assist and rear cross traffic alert system. The cross traffic alert system even tells you the direction the traffic (vehicle or person) is coming from.
Now probably one of the coolest features about the Kia Optima LX is the UVO, Infotainment and Connectivity System. This system which pairs with an app allows you to set up curfew limits, GeoFence zones ( more or less a perimeter that the car is to stay within), and speed alerts. Now all of these are great if you have a teenage driver or you are letting someone else use your vehicle. You receive alerts when any of these are triggered. There's even automatic diagnostics on this thing! I don't know my way around a car the way I do a computer so this feature is pretty cool. Oh handy smart trunk feature, the trunk automatically opens when you stand at the back…that feature came in handy on grocery day.
With all the features and technology inside this car you would think it costs a ton..not true the 2016 Kia Optima LX Turbo, retails for $27,415.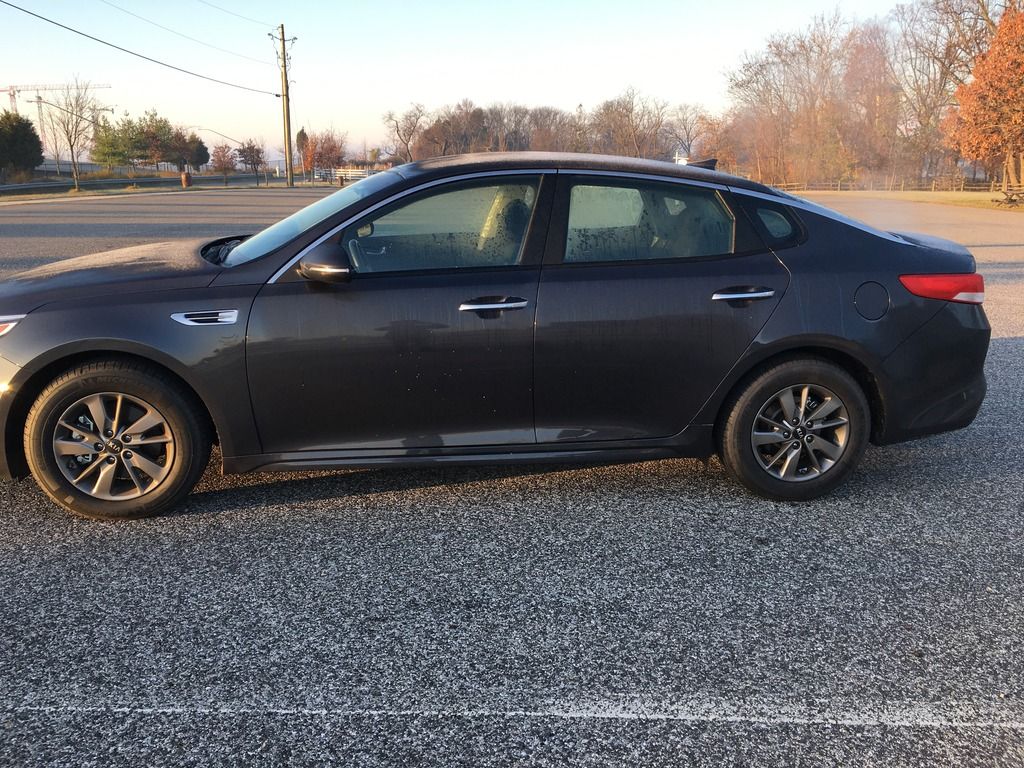 *Disclosure, I was lent the vehicle for review purposes, but all opinions are my own*