Happy New Year my fellow geeks and techies!
What better way to start off this new year than to let you know all the happenings at CES 2015 (Consumer Electronics Show)?
If you are unfamiliar with this event, the movies and shakers of consumer technology come out and show off their latest and greatest offerings and some things that are still in development. First up is LG! I mean why not Life's Good right? This company is at the forefront of appliances, TVs, smartphones, and well consumer tech, so I got to catch their online live stream of the press conference at CES2015 and here are the highlights.

The presentation was kicked off by LG's President and Chief Technology Officer, Dr Scott Ahn. The focal point of his speech, "Innovation for a better life" and that concept (which is a common thread amongst technology companies and the like) is "The Internet of Things".
LG introduced the next version of it's WebOS platform, WebOS 2.0. It will support 4K streaming, faster and a simpler UX. Consumer will also get a chance to see the new WebOS in action without having it in their homes, as it will be apart of signage and hotel TVs. LG is also embracing open standards to make their platform more widely available, to make the integration of technology so much easier!
Now what would an LG presentation on consumer technology be without televisions? They unveiled 7 new OLED television sets ranging in size from 55″ to 77″. They come in both curved and flat models and have 4K Ultra HD.
Picture credit: LG
While we are talking about televisions, Netflix's Chief Streaming and Partnership Officer, Greg Peters, was brought out to say a few words and revealed that Netflix will now offer the Netflix Recommended designation. Products with this designation will let consumers know they are getting the best in accessibility, performance, and ease of use with their Netflix streaming service.
For my fellow audio enthusiasts, LG announced the new LG Music Flow, a smart hi-fi audio system that can be controlled using the Music Flow app. Did I mention these speakers are wireless, run on a dual band mesh network, and they are expandable, start with a pair of speakers now and add more as you see fit. I think the coolest feature was the ability to play different songs on different speakers at the same time, I can have a party in the living room and classical dinner music in the kitchen!
I know, I know, so much already but there is more! LG couldn't make a presentation without making some splashes in the home appliance realm (and of course they are known for it) they announced the new TWIN wash system, allowing you to wash a large load at the top and a small load on the bottom compartment. This may not mean much to non-domestic people, but I am mom and this made me excited!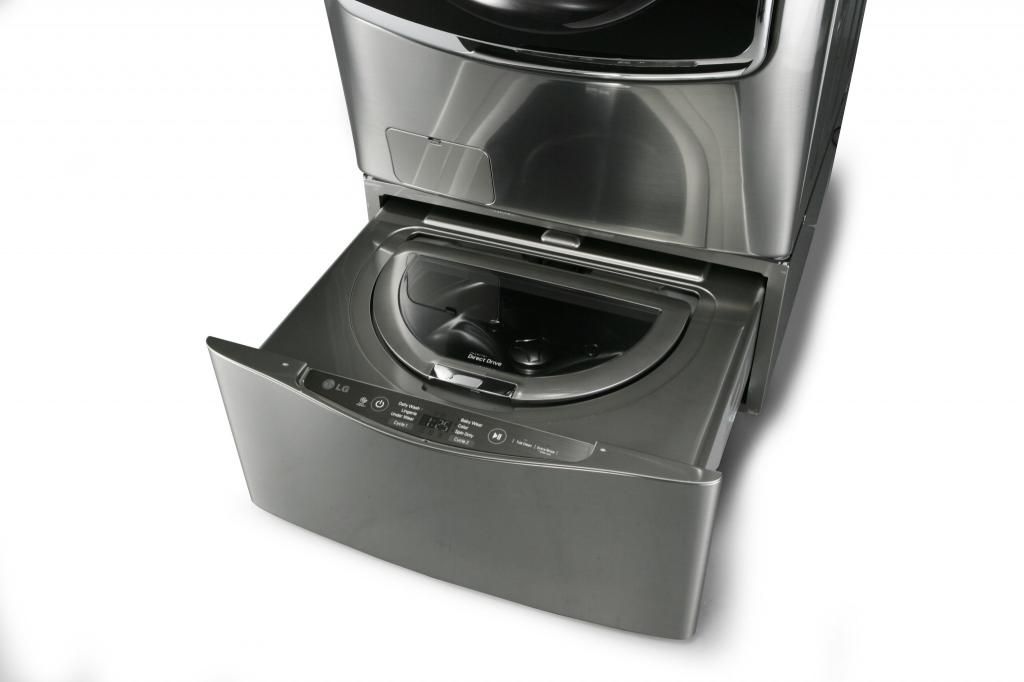 LG's Twin Wash system, Photo Credit: LG.com Blog
Last but not least the LG G Flex 2, this made a huge splash when first announced, it's innovative curved flexible design, and durability. The G Flex 2 boasts a Snapdragon 810 processor, a 5.5 inch curved P-OLED screen, 13.0 megapixel camera, and the Self Healing back on the device has faster healing time as well. The G Flex 2 will run Android OS Lollipop and comes in platinum silver and flamenco red colors.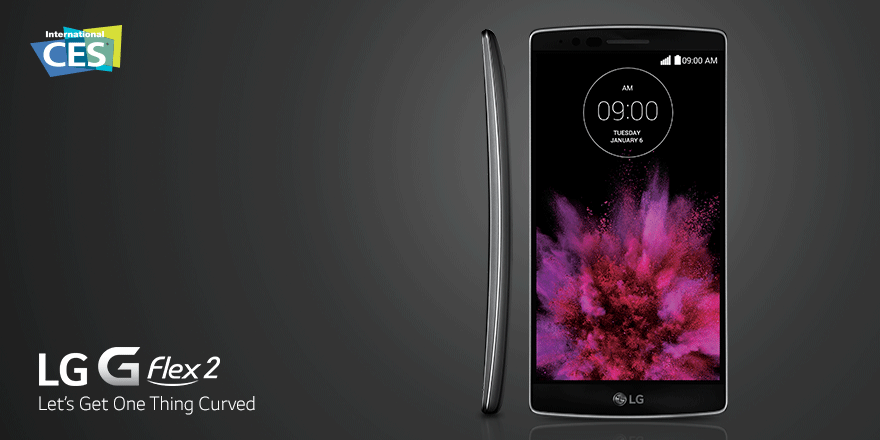 Photo credit: LGUSAMobile twitter
Stay tuned for more updates on LG's products from CES 2015!
~ChicDivaGeek