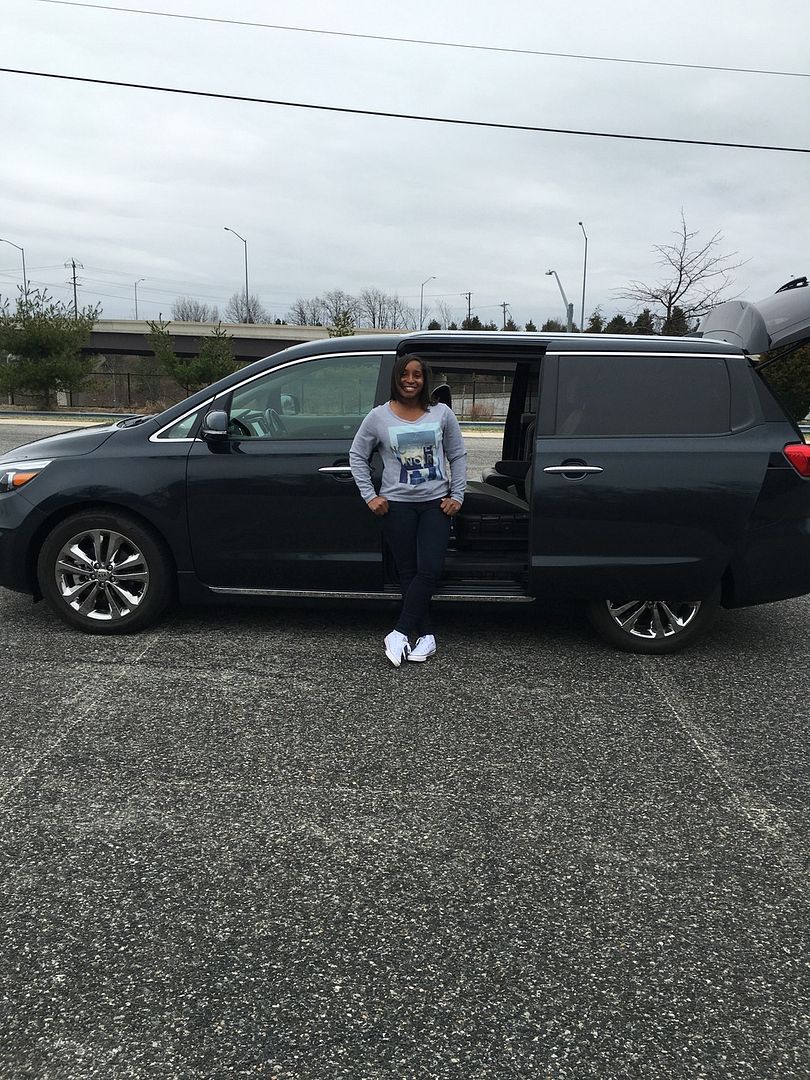 Happy Monday!! So this past week I got to drive the 2016 Kia Sedona. Now let's just state the obvious first, I am a mom, and that is a minivan but by no means is this van frumpy nor did it make me feel like a soccer mom! It is over flowing with all types of cool features!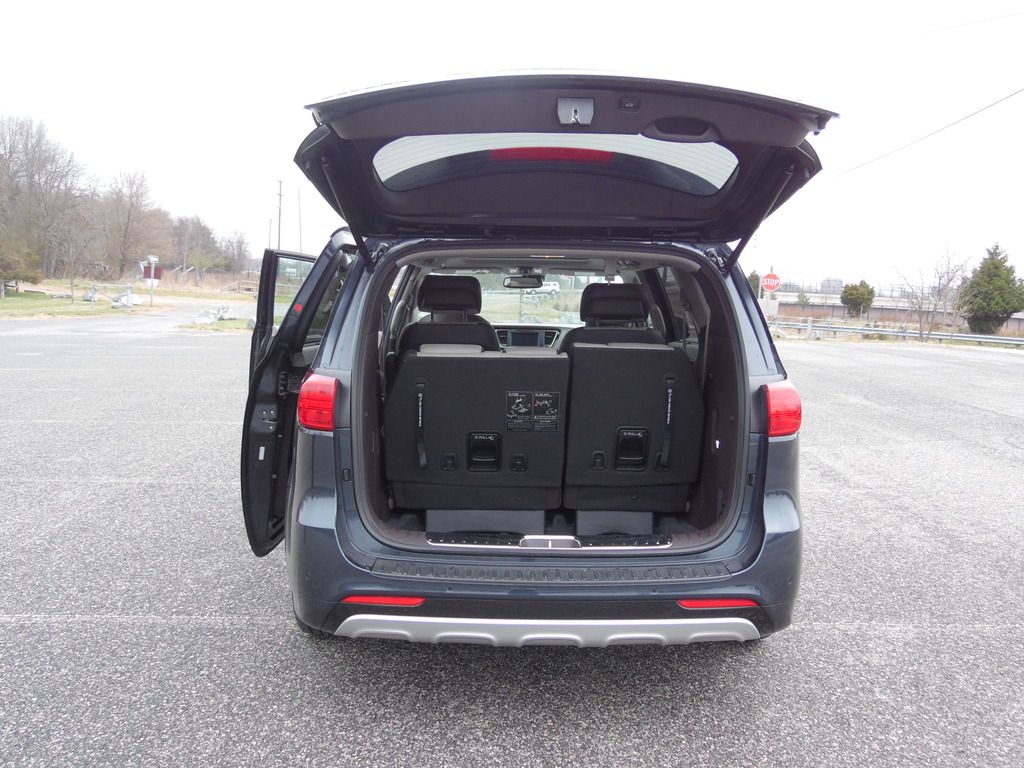 First thing I immediately noticed is that this van was my favorite color, blue, it's Midnight Sapphire to be exact.
Who gets to name the colors for the cars, I need to know
But moving right along, I went to open the trunk to and noticed the third row was still folded down so to complete the "soccer mom" effect I pulled it up and there was still a TON of trunk space. Now this is alot more vehicle than I am used to moving around in but I took to it immediately. Equipped with remote start, and power sliding doors, oh and did I mention the trunk is power operated too? So no heavy lifting when it came to the groceries or laundry.
When I picked my son up that afternoon, excited was an understatement. I think I was pretty excited to show off the remote sliding doors on it too. Then once he figured out that there was a TV and headphones in the back and the seats could recline…needless to say he was sold! Oh I almost forgot that this fully loaded van has dual sunroofs. But back to things that really get me excited, the on board tech! Because it's fully loaded it has Sirius XM, CD, MP3 capability so I could always find something to listen to. And when it came to putting it on the road (which is definitely what this vehicle was designed for) it had more than enough horsepower thanks to it's 3.3L V6 GDI (Gasoline Direct Engine). It also comes with the Lane Departure Warning System and cameras galore…which are apart of the Forward Collision Warning system and parking assist system. It's literally almost impossible to screw up parking this thing. I like to think I'm pretty good at parking but this van made it even easier.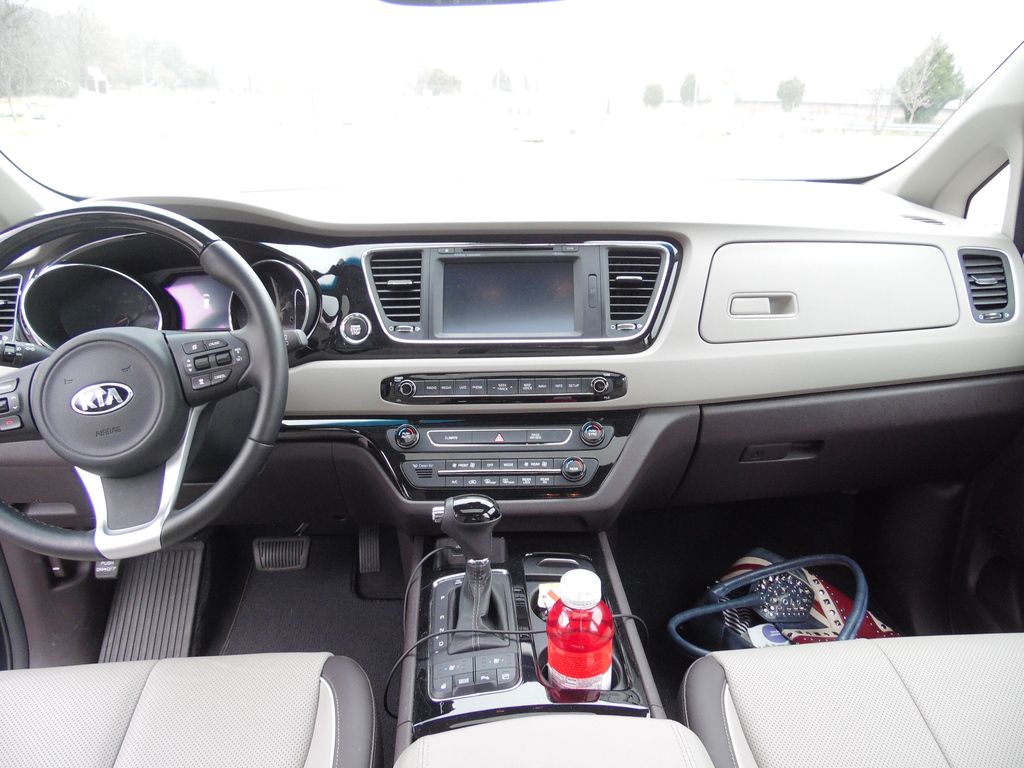 Front Interior view of Kia Sedona SXL
Second Row view w/reclined seat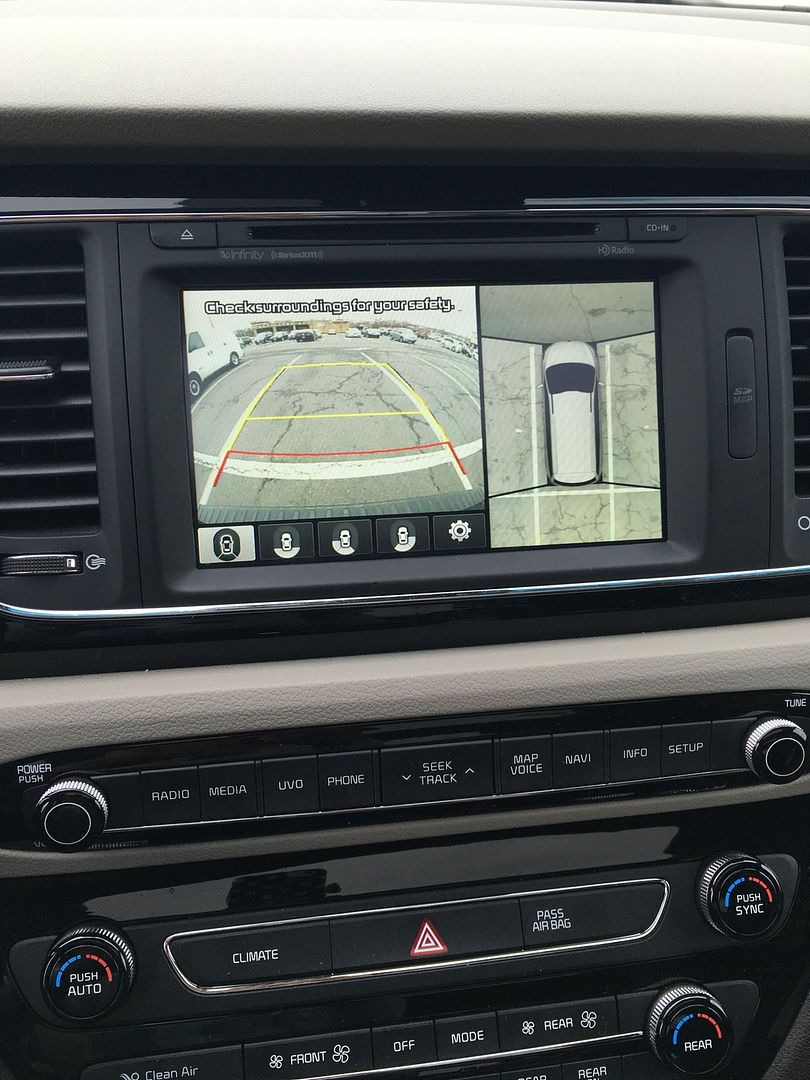 Parking assist cameras
Every time I share one thing I love about the Sedona, I remember I forgot one! There are also fully functional plugs in this thing, so if you've got some work to get done on your laptop or charge your other portable devices. For all the bells and whistles it also doesn't skimp on a little bit of luxury, it had Nappa Leather trimmed seats and a leather wrapped wood-grain style steering wheel too.
Second row sunroof
I really wasn't happy to see this one go, I definitely had more space than I needed but my little family was very comfortable while we had it. Now because it was a van, with a V6 engine, the gas mileage wasn't the best (19mpg combined city/highway) but that's understandable, it didn't hurt that gas wasn't as high as it has been. The Kia Sedona SXL retails for $44,690 so you're going to spend a little but you will get quite a bit!
*Disclosure: The car was lent to me in exchange for my review, opinions are my own*
~ChicDivaGeek