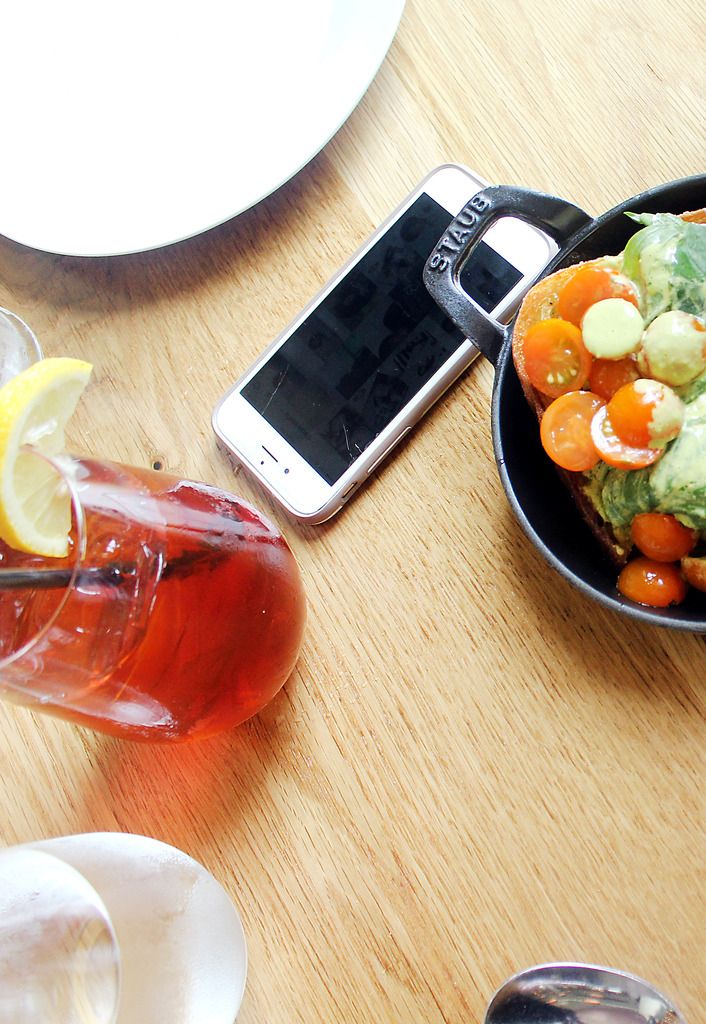 It's the season of fuzzy sweaters, knee boots, as well as the invasion of all things pumpkin spice *yuck lol*. This season also brings with it, the gathering of family and along with that family dinners! So in case you can get your great Aunt Edna to share the recipe for her famous pie I compiled a couple of apps that can help you out in the kitchen, not just around the holidays but anytime you're stepping into the kitchen, I mean you're going to have your phone with you anyway, so might as well let it be your digital sous chef!
Big Oven
This first and foremost is a site that allows you to find recipes, and they've been around for over a decade. But they are mobile as well, not newly mobile but you get the point. With
Big Oven
you can search through thousands of recipes, plan out your grocery lists, and even has a feature that'll help you to figure out what to do with the leftovers!
Thinking this will come in handy when you need to find ways to revitalize that turkey.
I've been adding to my recipe book slowly and I don't mind trying new ones, I just have to remember to get all the ingredients because some of that stuff just isn't in my house. Oh and did I mention it has a menu planner feature? Big Oven, is available on iPhone, iPad, Android, Kindle Fire, and Windows Phone.
Big Oven App on iPhone Screens (Photos: BigOven)
Food Network in the Kitchen
I can't watch Food Network all day because, well I like to eat and they haven't invented a television that let's me grab the food off the screen. But if you're a fan of the Food Network and most people are, and want to try some of their recipes then the Food Network in the Kitchen app should definitely be on your phone. It has tons of the recipes that they cook on the shows! You can browse by your favorite show to look for that recipe that you didn't watch closely enough when it was on. You can also follow along with how-to videos. You can download this app for
iOS
and for
Android
.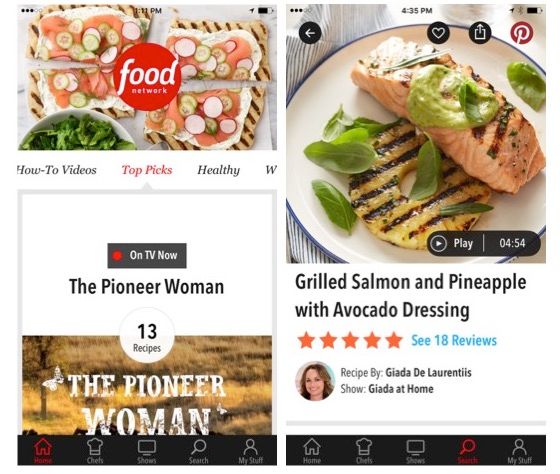 Food Network in the Kitchen on iOS Screens (Photos: App Store)
All Recipes Dinner Spinner
This one is an oldie but a goodie, probably one of the first ones I downloaded on my iPad and I was starting to look for ideas.
The All Recipes Dinner Spinner
. This one has a social aspect to it in addition to quite a few features. You can find recipes, try them out and then share what worked for you and what didn't. Also as the name implies "Dinner Spinner" you can select what you've got to cook in house, input it into the app and it helps you decide what to whip up for dinner. It also allows for you to add the ingredients for an entire recipe to your grocery list. It's available to download on iOS, Android, Kindle, and Windows Phone.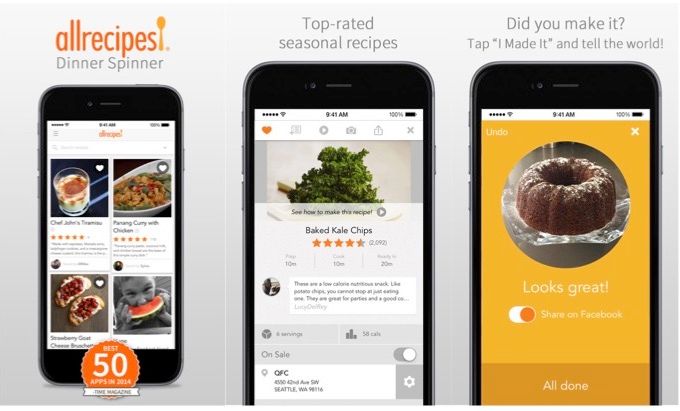 All Recipes Dinner Spinner Screens (Photos: App Store)
Happy meal planning!
~ChicDivaGeek