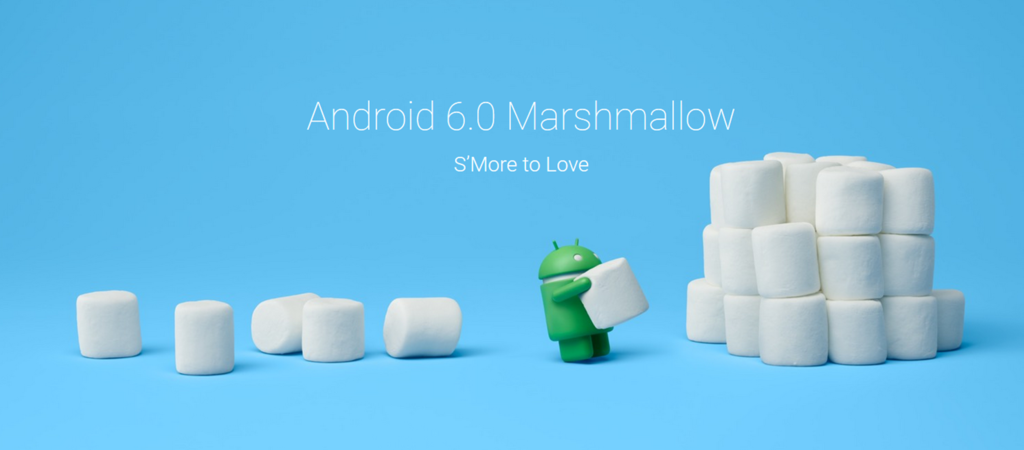 Android Marshmallow Photo: Android.com
I am a known Apple enthusiast, not a fanatic, but at the end of the day I love and am intrigued by technology in all it's forms. So for my Android readers, you will be happy to know that the new Android OS, Marshmallow is on it's way! This week it will begin rolling out to Nexus 5, Nexus 6, Nexus 9 and Nexus 7 devices. No word on when it will reach other Android devices. But let's look at some of these features….
Marshmallow is going to improve battery life on your Android with the new Doze and App Standby features. Doze will automatically switch your phone to sleep mode if your phone isn't being used. App Standby will limit battery impact from apps that you don't use often. You now can also use your fingerprint to unlock your phone and with Android Pay to check out. It even works in the Play Store.
Some lesser known, but still pretty cool features:
Flex Storage- Making it easier to use SD cards or other external storage for expanded encrypted storage for apps or games.
Improved application performance and better multitasking
Improved Bluetooth Low Energy for scanning for nearby devices/accessories
Automatic backup for apps, making it easier to backup and restore
I'll give Google this every time they release a new Android OS I end up hungry, who's idea was it to name these things after food? Are you anxious to update your Android device to
Marshmallow
?
~ChicDivaGeek