Let me start this off by saying I'm not a member of the Beyhive.  I'm a fan of her but this here post is about the fact that Beyoncé has launched an vegan meal planner app.  Well sort of. It's not a native app, meaning it's not specific to your phone's OS.  It's a web based app, meaning it can run on essentially any platform, so in alot of way this is smarter.  It can reach everyone that wants to use it. 
If you've gotten this far….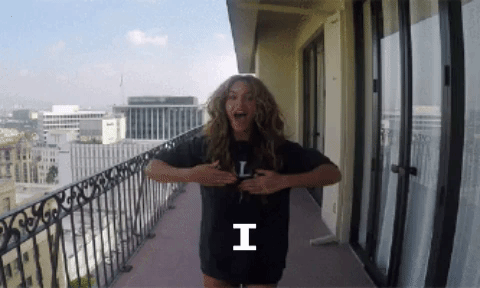 Ok..Ok…I wanted to use that GIF sue me, but am I wrong?  Any who, the idea behind it is actually really good.  Not sure Beyonce would put her name on just anything.  I've seen a few people try to go vegan or vegetarian, and run out of foods to spice it up. Sometimes they don't even know where to begin besides not eating meat.  Be honest, how many ways can you make spinach or asparagus?  The purpose behind this is to make the idea and implementation of a plant based diet, or lifestyle, easier.
When you sign up, it takes you through a questionnaire of sorts to really personalize this for you and your lifestyle. It starts by asking what your food goals are, so is this a lifestyle change, diet (like the 22 days thing) or simply creating healthier habits.  Then it goes through serving sizes you eat and if you're cooking for anyone else.  Another really cool feature, it asks about how much time you have to cook for each meal, so it's really digging into how you live on a daily basis.  It also let's you filter out things you're allergic to or just flat out don't like (insert beets and okra here please lol). It also takes into consideration what kind of kitchen gadgets you are (or aren't) working with.
It gives you hundreds of recipes to choose from and even has a grocery list component to help when you go shopping. You can print it out or have it emailed to yourself.  (I can't be the only person who makes a grocery list and forgets it)Not an aisle 7 cruiser? They have the option to have your food delivered to you!
Now of course this isn't a free app, to use this meal planner, it's going to cost. But not alot, it's $14/month or $99 if you subscribe yearly. That's not too bad if you're really going to use it.  If it helps you on your journey into being vegan, or perhaps just gives you a more diverse palate for the diet you're on, or if you just want to be a little more like Beyonce..well go for it! You can check out the meal planner and sign up here.